As I promised, here are the rest of the things I made in February.
These two treasure chests were Valentines for Robyn's daughters, Ray and Lexi. I bought them each a charm bracelet, cause every treasure chest needs a treasure. :)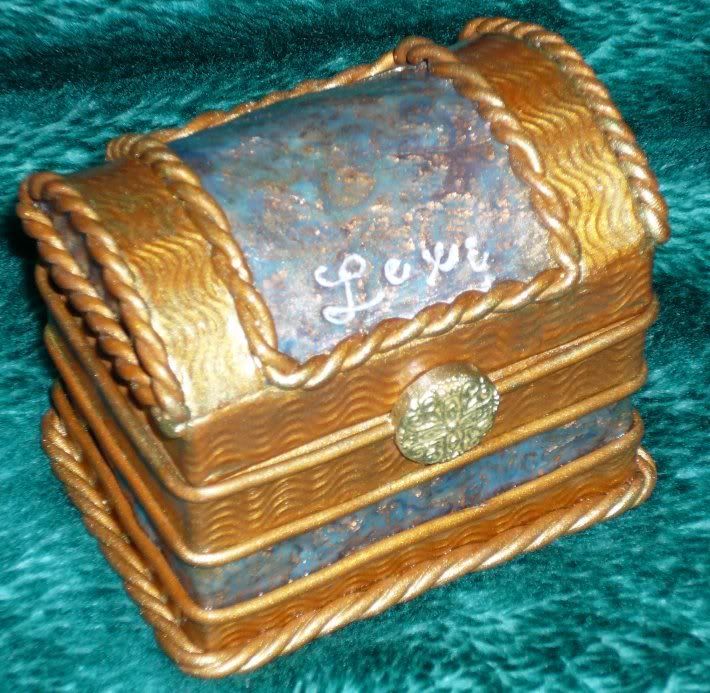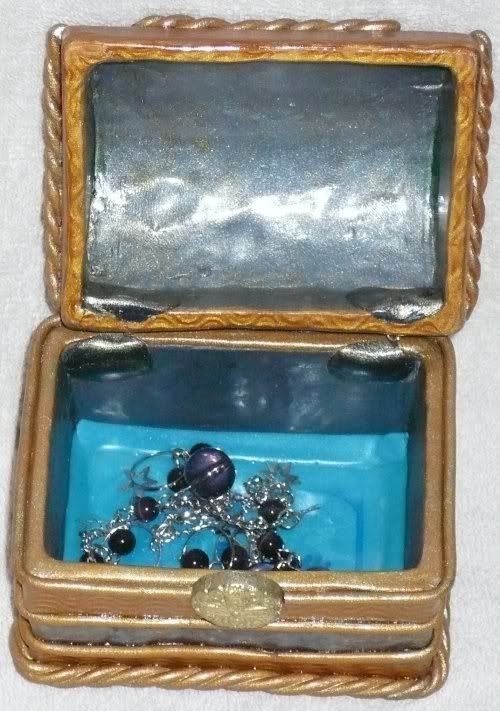 I found an online tutorial for the bamboo pen and I decided to make my first polymer pen. The kanji symbol on it the one for beauty. The girls saw the pen, and they each wanted one for their own. I also stamped their names on the back of one of the charms.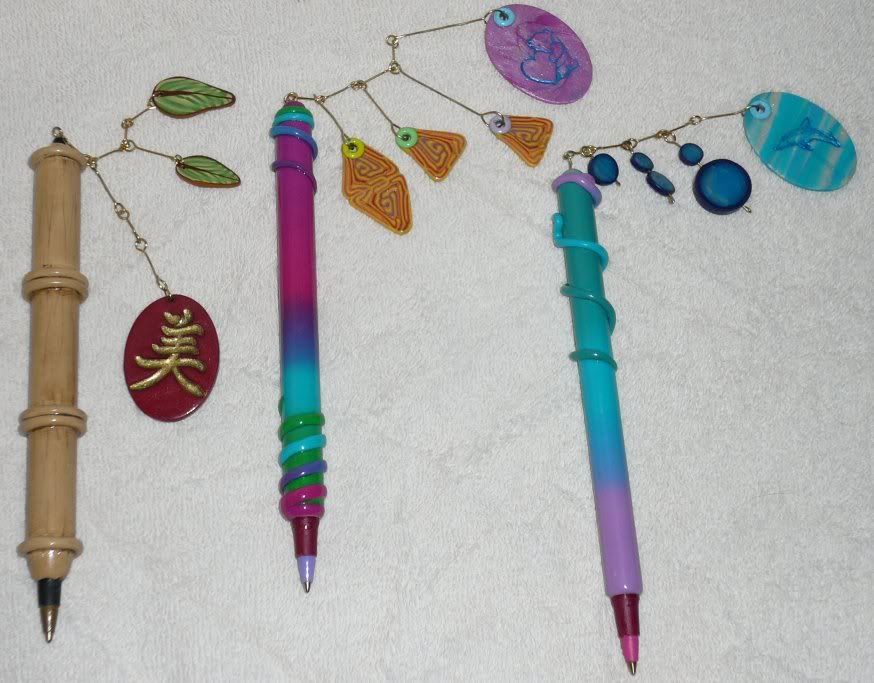 Robyn came by tonight with Rayanna and my nephew Josh. She also brought along her camera. Ray brought her chest as well so I could get some pics. I haven't been able to see Lexi yet, so I still have her chest and pen. Hopefully I'll see her next time she's in town.
Originally posted on AOL on March 12, 2008